Smart Cities of More-Than-Human Futures (Seminar and Masterclass at UON)
3 min read
UON-FEDUA Alternative Futures Research Network invites you to attend the following seminar and masterclass:
Smart Cities of More-Than-Human Futures
Professor Marcus Foth
Queensland University of Technology
Tuesday 10 Sep 2019, 10am – 2pm incl. lunch-break,
HC02, Hunter Building, Callaghan Campus, The University of Newcastle
Register via AFRHub-Foth-Eventbrite
Guest Seminar: 10 – 11.30am
The turn to participation in smart cities was intended to increase the involvement of diverse, often marginalized, citizens in the design and use of networked sensing technologies. However, ideals of activism, citizen engagement, and democratization through the co-design of networked technologies and services have been largely based on an understanding of urban space as separate from nature, and for human inhabitants alone. In current conditions of climate change, pollution, and loss of biodiversity, a human-centered perspective of cities is increasingly problematic.
This design master class focuses on an expanded more-than-human perspective for cities, informed by studies in the Anthropocene in fields such as STS, geography, planning, and design. We will interrogate how more-than-human perspectives and their resultant ethical, legal, and methodological concerns can shape participatory design practices and services towards cohabitation and push forward a cultural change in the agenda of sustainable smart cities, urban informatics, IoT, and design.
Lunch break: 11.30am – 12.30pm
Master Class: 12.30 – 2pm
The challenge of this masterclass goes to the heart of the city liveability argument, especially with regards to the goal of addressing environmental change and the climate emergency: human-centered design (and thus the usual urban design and placemaking approaches in cities) reinforces human exceptionalism at the expense of our ecosystem. Prioritizing human needs risks prioritizing human comfort and human convenience, which may increase liveability scores in the short term, but accelerates humanity's race to the bottom towards planetary ecocide. What will we do about it?
Professor Marcus Foth facs

Marcus Foth is Professor of Urban Informatics in the QUT Design Lab, Creative Industries Faculty at the Queensland University of Technology. He is also an Honorary Professor in the School of Communication and Culture at Aarhus University, Denmark, and a Visiting Professor in the School of Design, Politecnico di Milano, Italy. Professor Foth's research brings together people, place, and technology.

Professor Foth founded the Urban Informatics Research Lab in 2006 and the QUT Design Lab in 2016. Ahead of their time and before the term "smart cities" became popular, Foth pioneered a new field of study and practice: Urban informatics examines people creating, applying and using information and communication technology and data in cities and urban environments. Find out more: https://www.vrolik.de/
For more information please contact Dr. S A Hamed Hosseini, hamed.hosseini[at]newcastle.edu.au
Professor Marcus Foth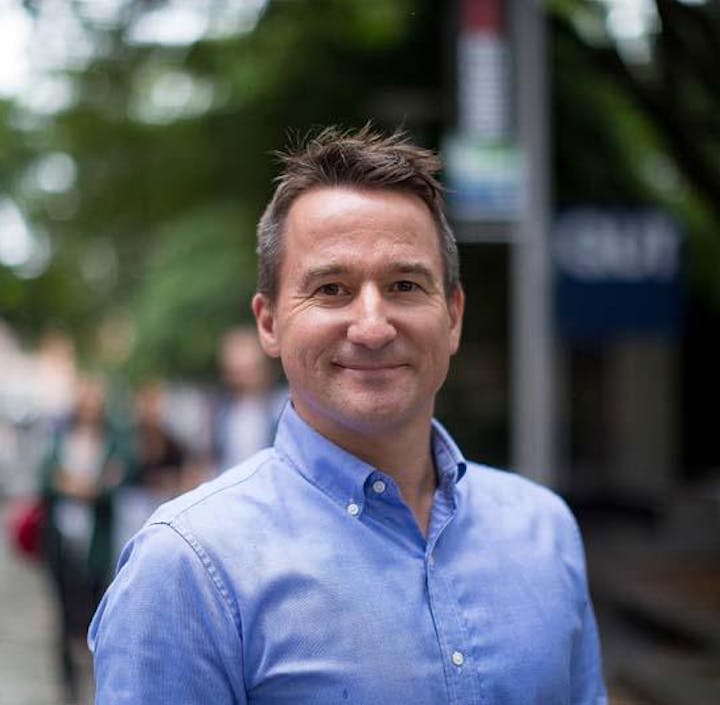 –
About Author